Book your holiday with confidence
It happens to everyone.
After hours into researching, you've found the best deal for your next holiday. You excitedly hit the "Check Out" button, and suddenly the total cost is more than what was originally displayed?!
What just happened?
You've got slapped with hidden fees. We are living in the downside of digital growth; in an effort to appear as the cheapest, companies have started labeling portions of their true costs as fees.
If our ability to compare prices are undermined, how can we know if we're getting a FAIR deal?
We started travelfair.sg with the aim to help Singapore travellers like you to:
Curate travel deals that embrace honest and upfront pricing,
Help you purchase your next holiday with confidence,
Save hours of your precious time in research and planning.
Getting community feedback to weed out poor service standards.
Join us to advocate honest and upfront pricing!
What we do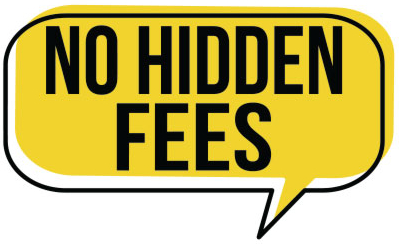 We are travel deal curators who aim to help you purchase holiday packages with confidence by curating hassle-free travel deals with upfront pricing. (no hidden fees)
From free & easy to luxurious tours, we are working with multiple travel agents for good deals. Each deal undergo our checks to make sure all costs are displayed upfront to keep you informed and make better decisions.
These deal prices are very attractive and we can only offer it for a limited time. Once the time's up, we will remove the deals - so don't miss it!.
Be the first to get notified of our next travel fair:
Follow our Facebook Page: www.facebook.com/travelfairsg
Chat or feedback to us: t.me/travelfairchat
Email: [email protected]
Sign up to get notified of more travel deals and our next travel fair!
*No spam. We hate spam as much as you.